At this point, there is lots of decisions behind you. You've choosen the right flight and accommodation. And you visit Iceland at least for a couple of days. Who would wonder by todays prices? And now you have to focus what to see during your trip to make it worth it.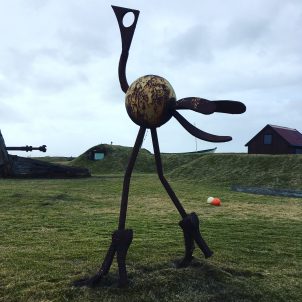 Day tour in Iceland
In case it's your first time in Iceland and you want to enjoy the major activities, you should probably think about Golden Circle. There are many offers for this popular day tour. It's a must see, so probably every Icelandic tour operator could give you an offer.
How to pick up the right tour operator for your day tour in Iceland?
Price is one of the major criteria. But may be, instead of being one of fifty tourist going together on a low cost tour with a big bus, look for smaller players. There are minibus tours with competitive price and personal touch for smaller groups.
The second criteria is sights. The main trio of highlights Geysir, Gullfoss and Þingvellir are on every tour. But there is much more to be seen. You could see also geothermal power station, colourful geothermal area or the largest lake on the Reykjanes peninsula.
Off the beaten path
If you want to avoid crowds, let's go a bit far out of the capitol. The Snæfellsjökull volcano in which Journey to the Center of the Earth starts, can be seen on clear days from Reykjavík in a distance of about 120 km away. There is a beach near the abandoned farm of Ytri Tunga, which is well-known for its seal colony. The amazing cliffs of Arnarstapi and Hellnar were an important trading post in the past. Today along the coastline are myriads of birds, kittiwakes, fulmars and razorbills and many others nest in the area.
If you are keen on waterfalls
Definitely go south. You can find there everything from the powerful water falls to barren volcanic waste-lands and black-sand beaches. Don't look only for the popular waterfalls Seljalandsfoss, Skógafoss. There are many more, hidden from the crowds.
Wish you a lot of amazing sights that will inspire you.
Text and photo by: Lucie Meisner